"At Each Encounter…" Exhibition at ELLE Decor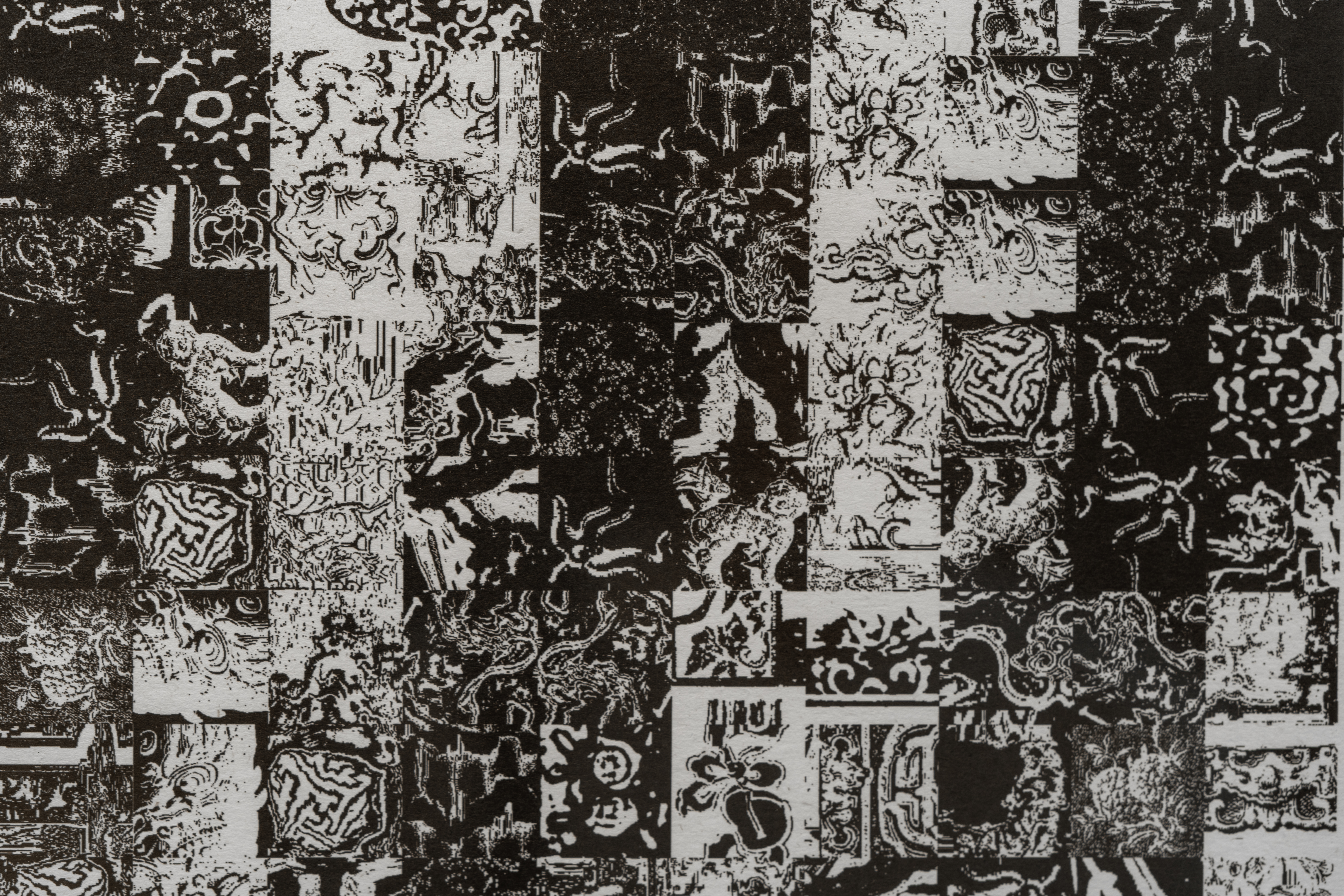 Behalf Studio was among 10 artists invited to participate in ELLE Decoration Vietnam's pop-up event commemorating the magazine's 10-year anniversary in Vietnam. We contributed this series of artworks in response to the event's theme, "The Story of Our Time."

An extension of Giang's artwork displayed in "Solidarity Spores" (2020) at the Asia Cultural Center (Gwangju), the work reflects the multi-faceted influences of Vietnam's history, including foreign colonization, liberation, and ideologies. It acknowledges the role of digital media and the Internet as new catalysts of cultural influence in Vietnam and expresses a desire to celebrate and embrace the ever-evolving socio-cultural landscape.
The artwork's foundation is a collection of 350 generative modules taken from "L'Art à Huế" (1919), an archival book by Léopold Cadière that captures the traditional ornamental details of Vietnam's former capital — Huế. These modules underwent computational processes to create digital images with digitized and degraded effects.

The resulting images were used to create a diverse set of artworks, including generative typographic pieces and multimedia works. The series celebrates the unity of old and new, traditional craft and digital techniques, and heritage design with contemporary approaches. It embodies the global concept of discovering common ground while cultivating unique identities.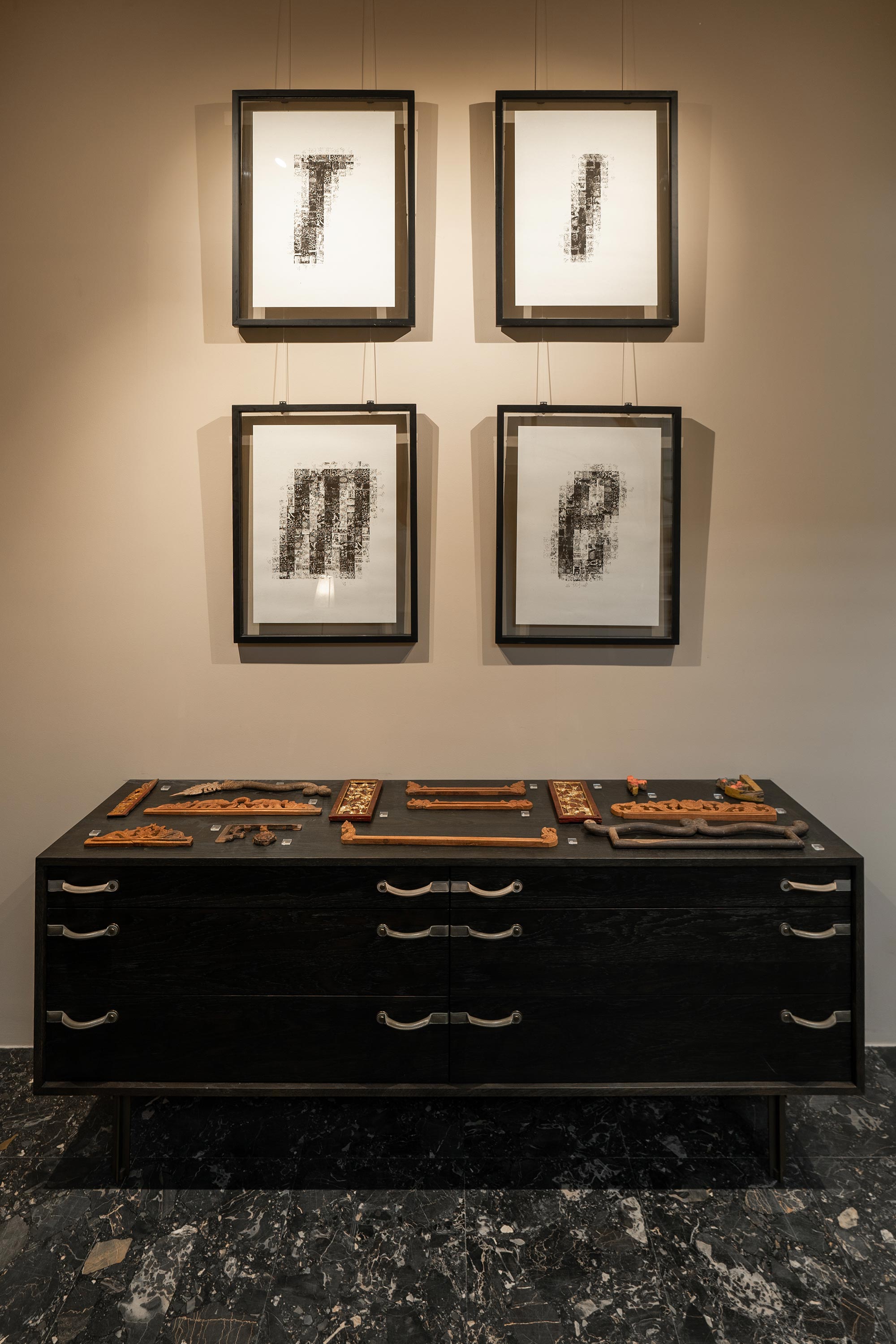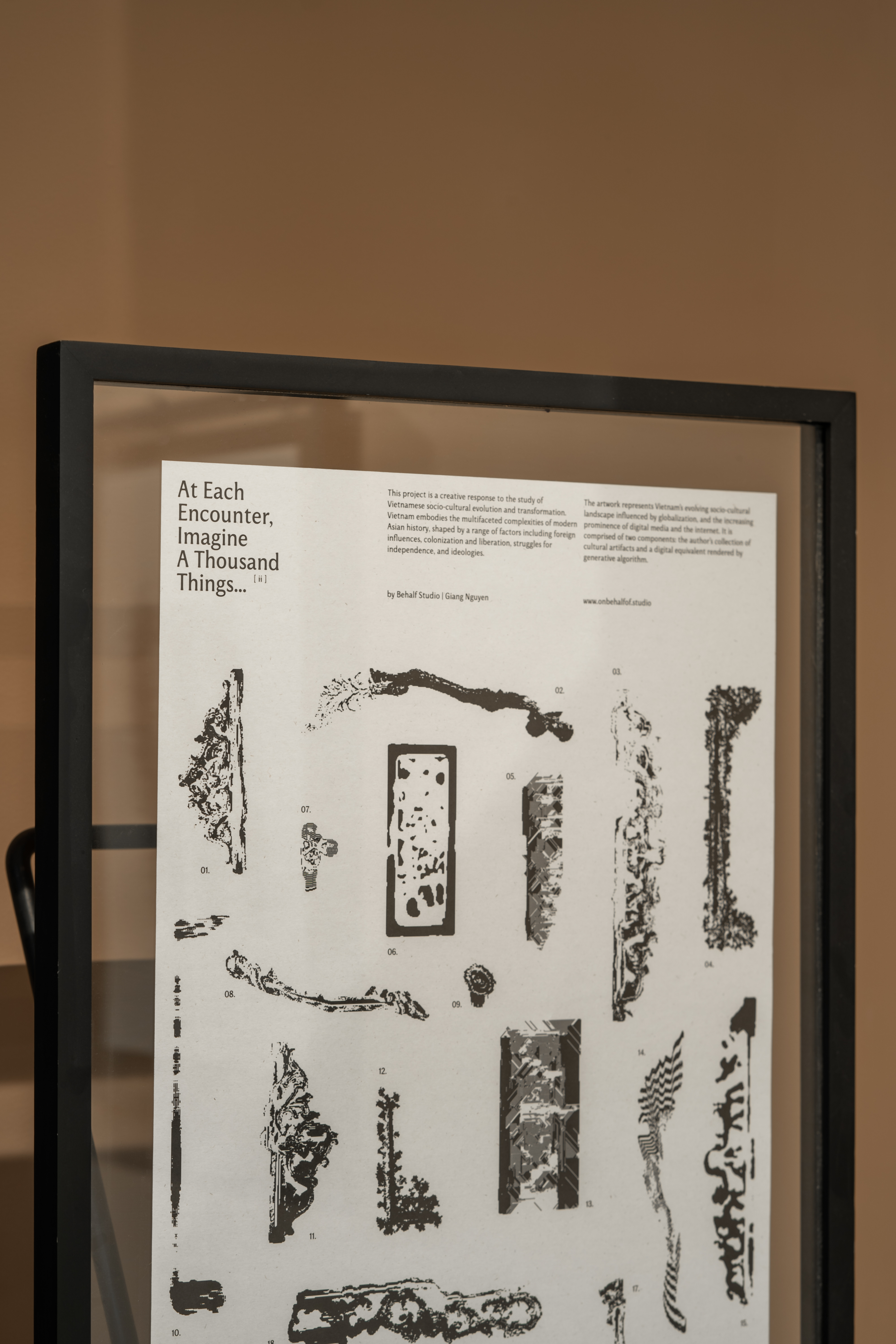 ---
Artworks
Behalf Studio
Giang Nguyen

Creative Coders
Giang Nguyen
Minh Nguyen

Project Manager
Lam Nong

Producer
Dung Nguyen

Supporters
Minh Nguyen
ELLE Decoration Vietnam

Artwork Photography
Sang Le Photography

Organizers
Duong Nguyen
ELLE Decoration Vietnam

Special Thanks To
District Eight
ELEK

---