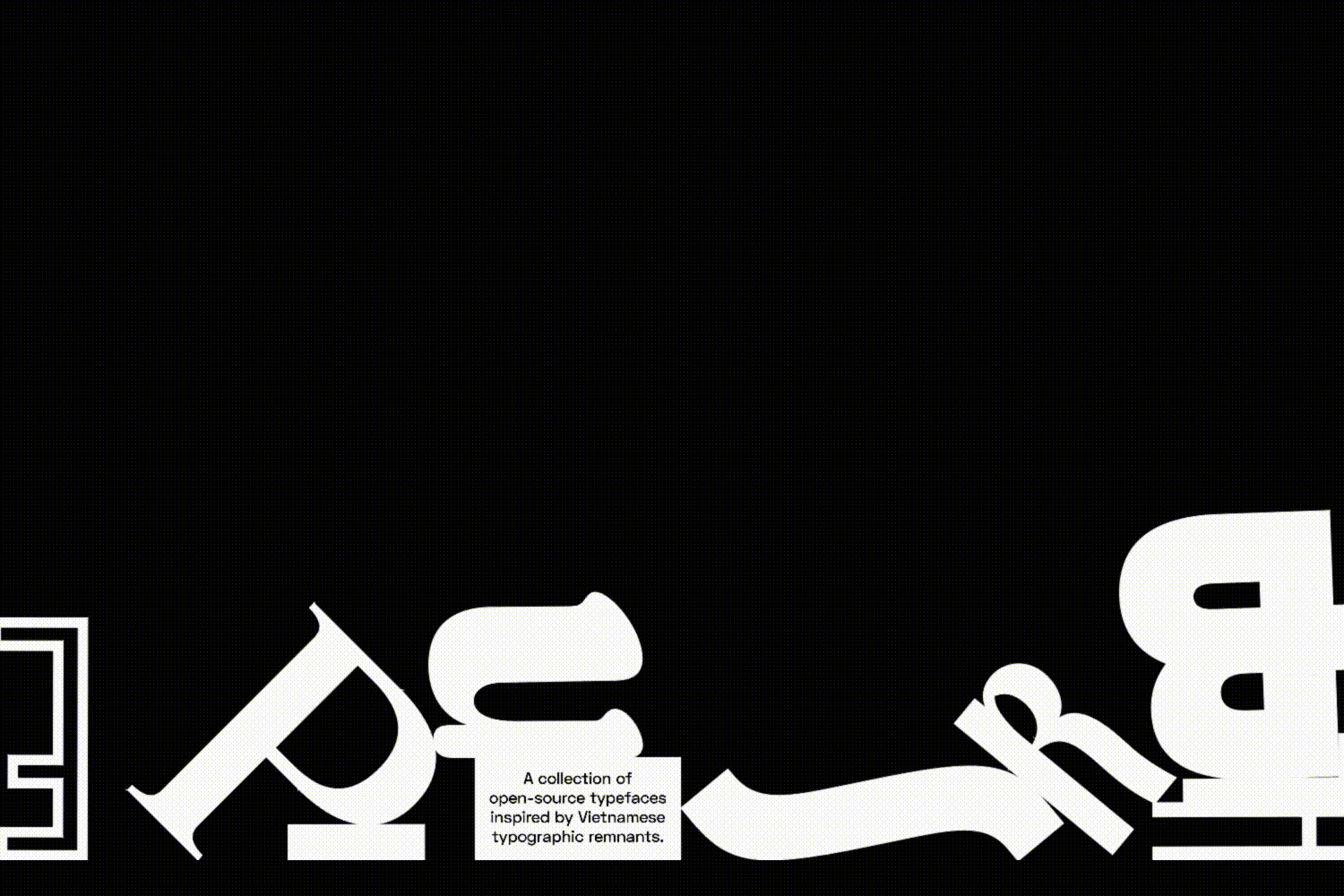 Scope
Web Design
Digital Revival of Vietnamese Typography
Sector
Type Foundry
Republish is a self-initiated and exploratory project by Behalf Studio. The project seeks to investigate the typographic remnants, hidden in the apertures of Vietnamese urban landscape and archived materials, and revive them into digital typefaces.
This website showcases the output of this project—a curated collection of free and open-source fonts, created by and for Vietnamese people. It features full page scroll, allowing the audience to experience the typefaces in their entirety.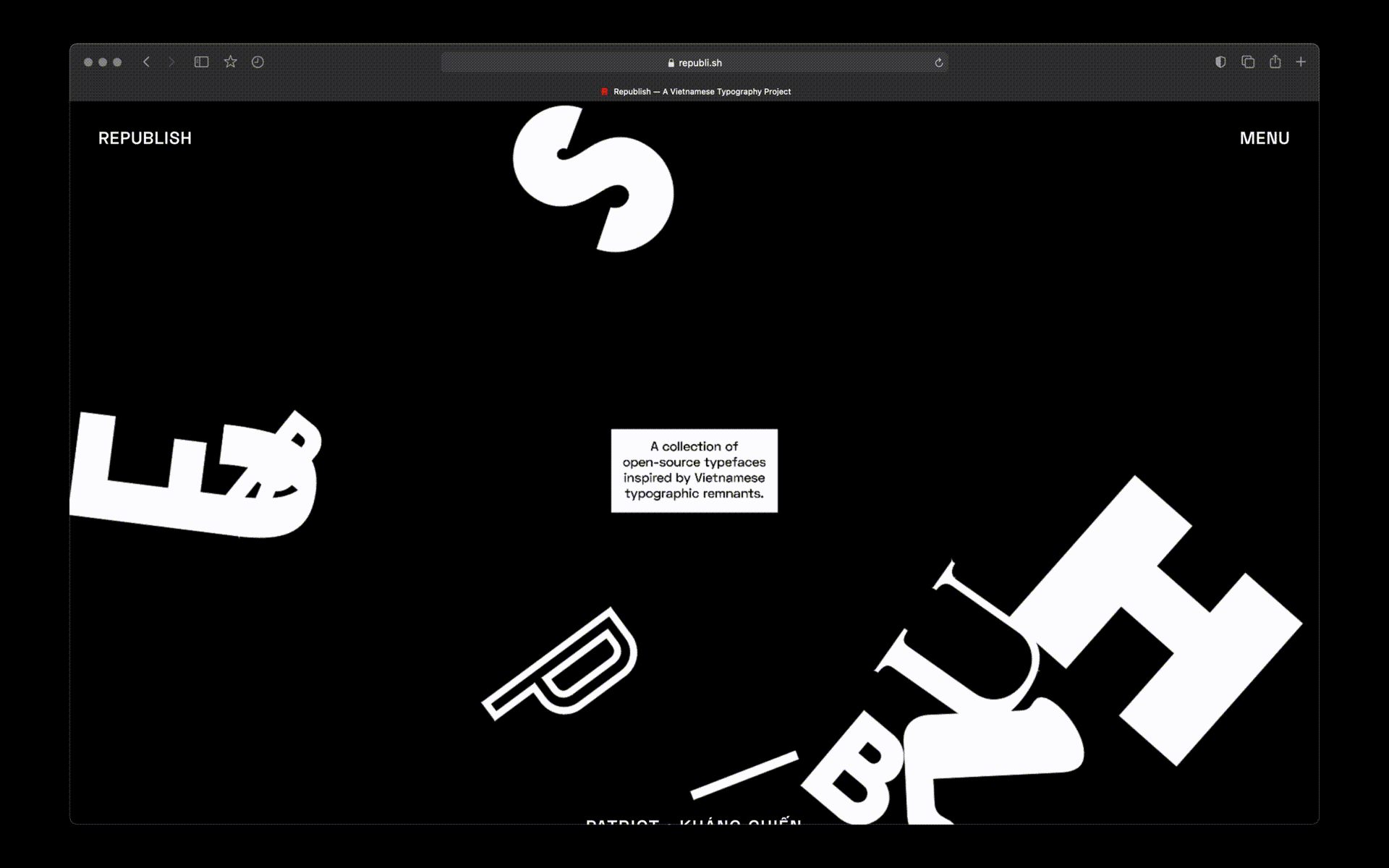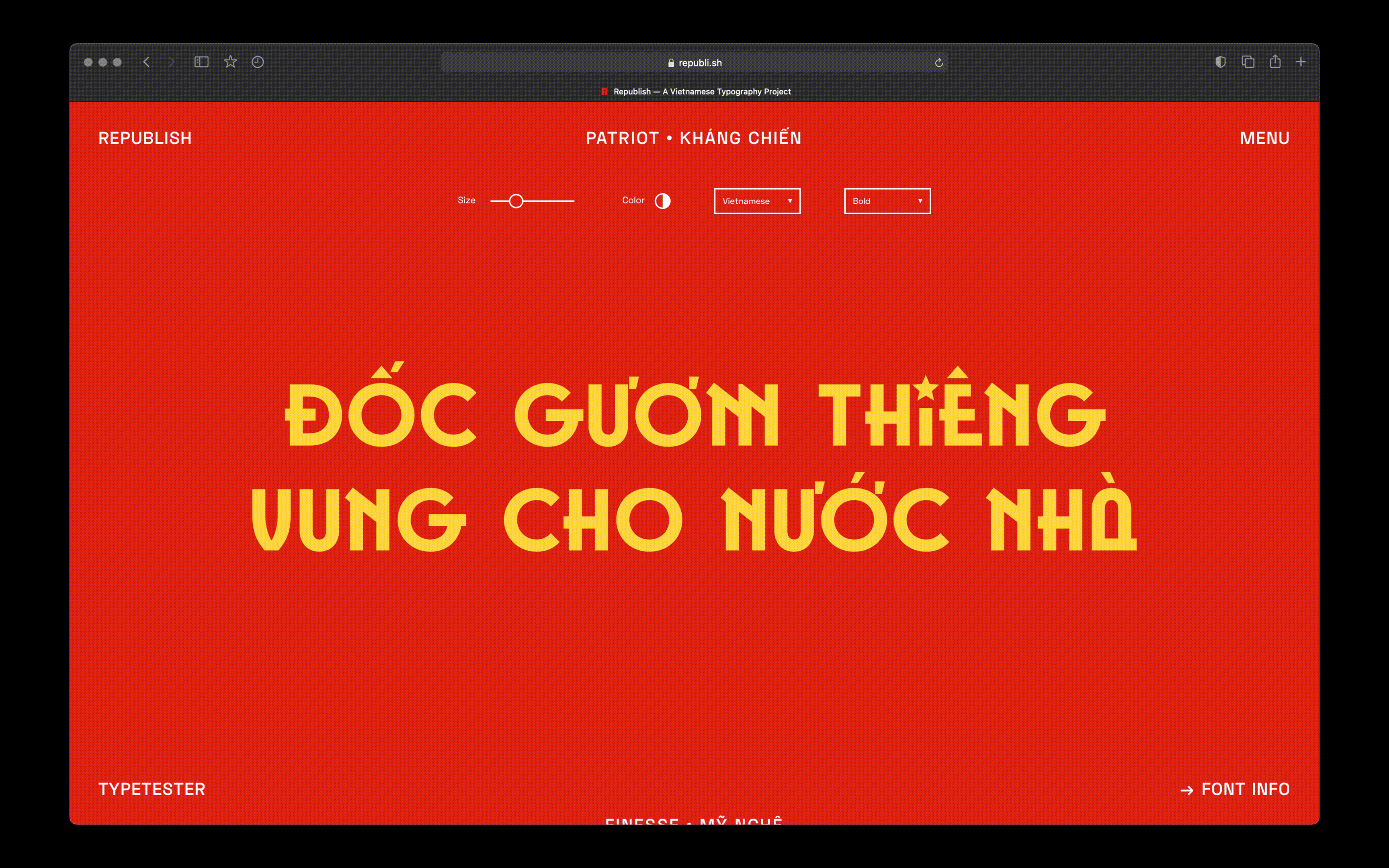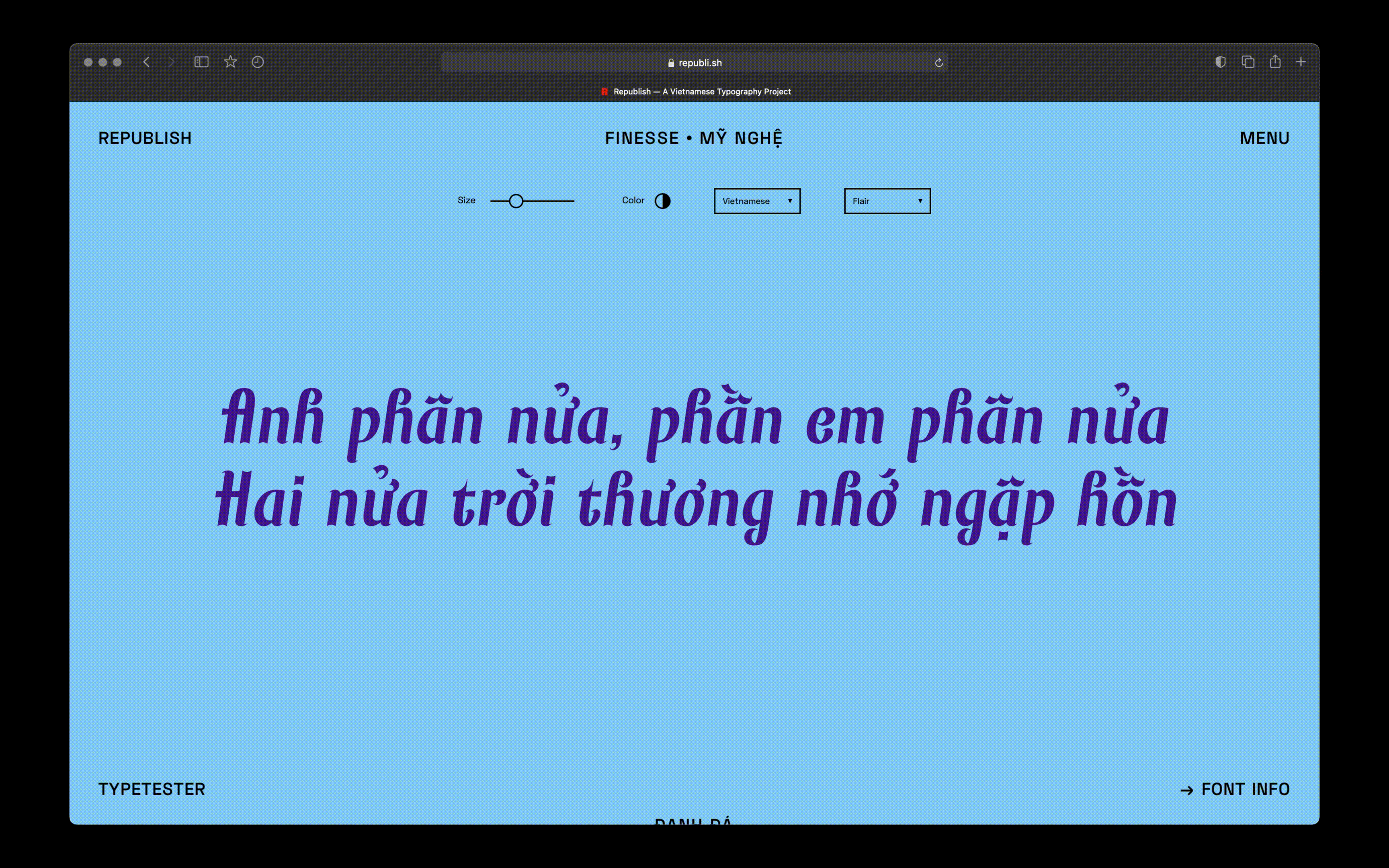 Each released font is accompanied by their own information page, which provides the audience with storytelling elements that would give insights into the fonts, as well as their inspirations and backstories. Our typetester feature is tailored to each entry—supporting streamlined font previewing.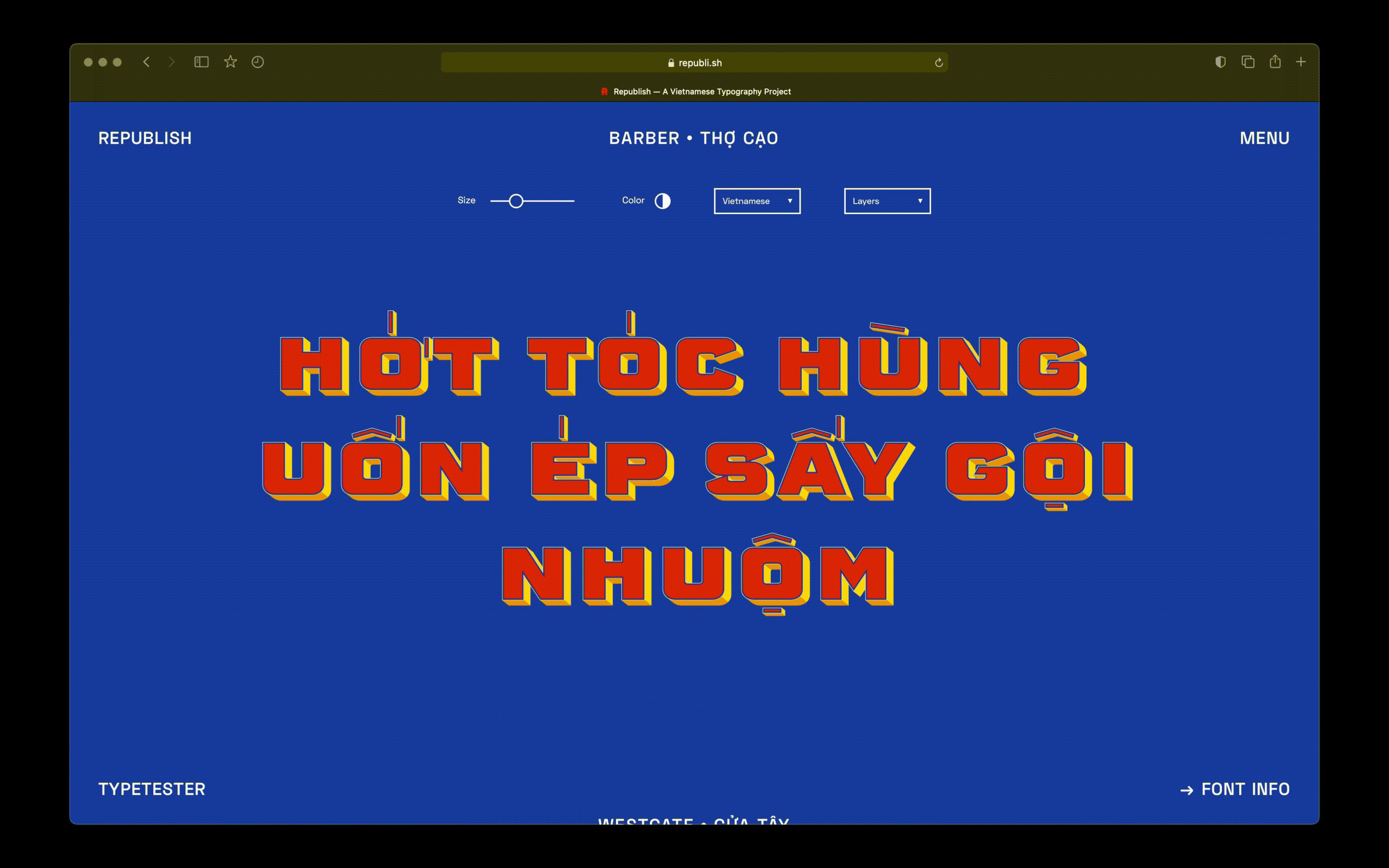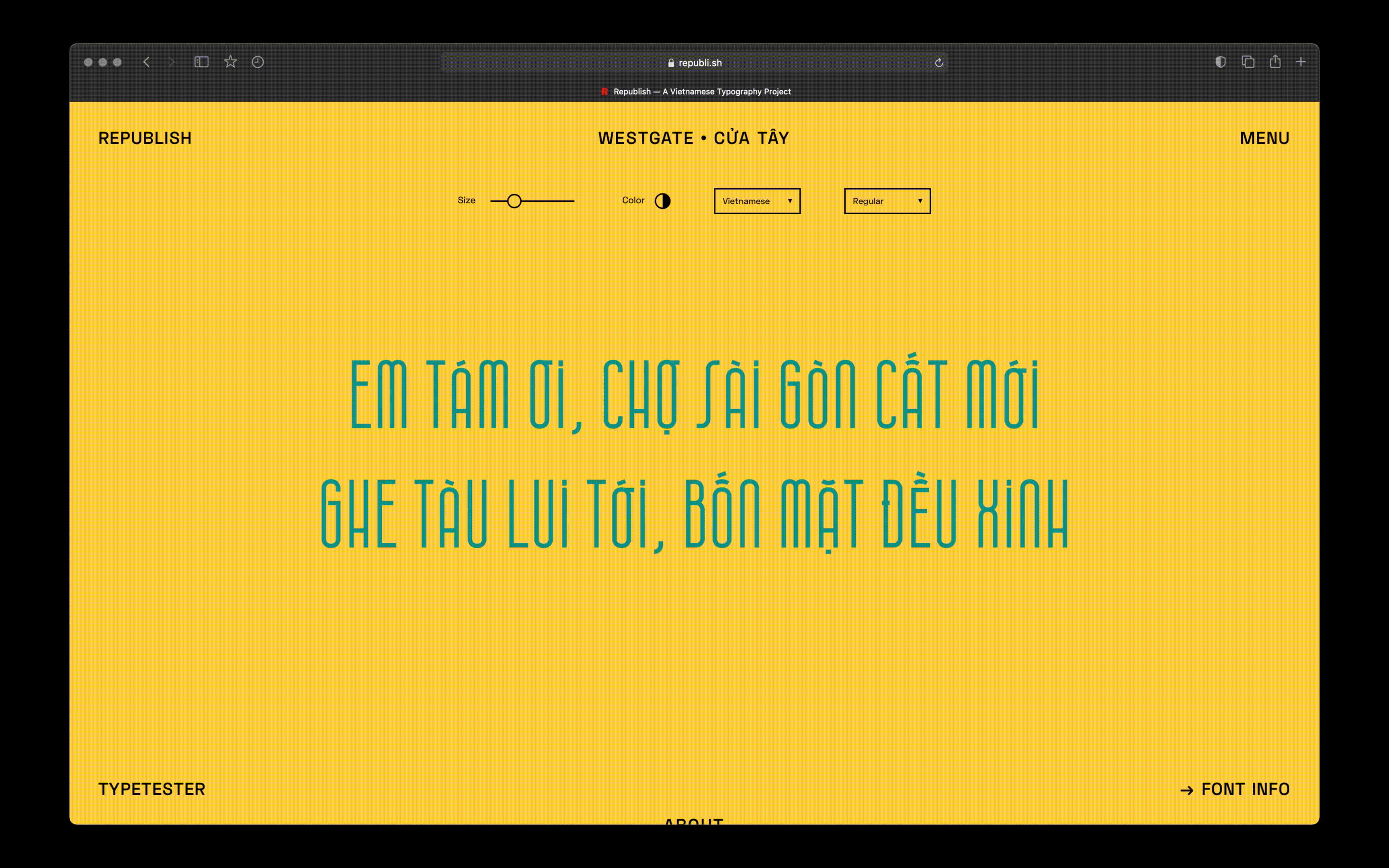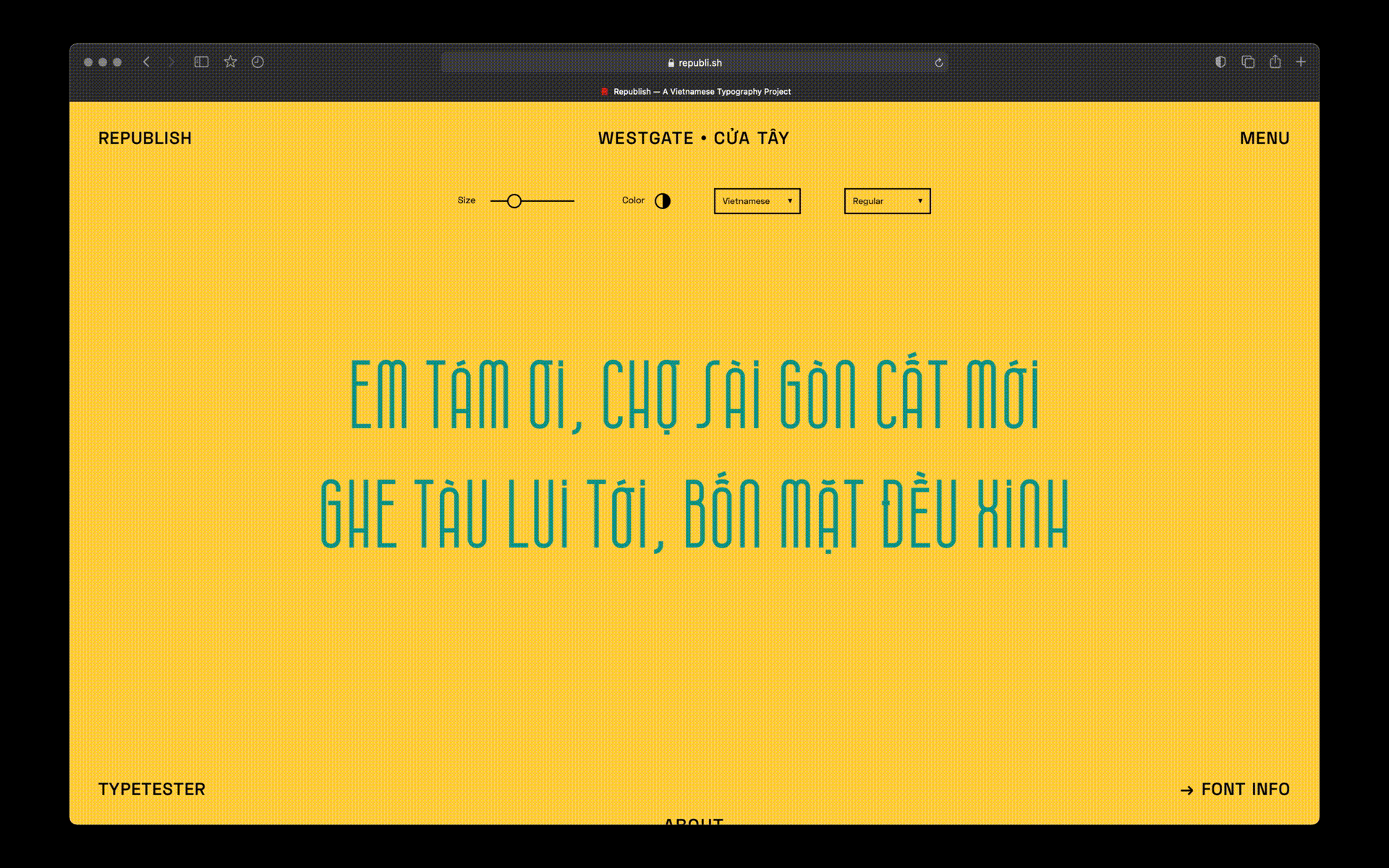 We update our homepage periodically with different typographic experiments, to not only keep the website fresh, but also us on our toes.
○ Tết-inspired homepage, adapted from our lucky envelope designs, given to our friends & partners in exchange for masked smiles and elbow bumps
Creative Director
Giang Nguyen
Designer
Minh Nguyen

Typeface Designers
Giang Nguyen
Minh Nguyen
Hoang Le
Web Developer
BLANK
Copywriter
Jimmy Selkin
Translator
Skye