Vietnam Festival of Creativity & Design 2020
CLIENT
Vietnam Festival of Creativity & Design
INDUSTRY
Event
WEBSITE
www.vfcd.events
Vietnam Festival of Creativity & Design (formerly known as Vietnam Festival of Media & Design) is a series of inspirational, informative events, and diverse creative experiences initiated by RMIT University Vietnam. Following its success in 2019, VFCD 2020 extended its events and activities to all three primary cities of Vietnam — Hanoi, Hue & Ho Chi Minh City.

With the theme "Creativity & Community," the festival celebrated Vietnamese creative spirit through series of events and activities and attracted thousands of audiences, both online and offline.
The festival also emphasizes on the message of creativity, cultural identity, and local resources of three major cities in Vietnam:

Hanoi

Creativity & Culture


Hue

Creativity & Heritage


Ho Chi Minh City

Creativity & Innovation
Working with the Festival team and stakeholders to visualize this year festival's themes, Behalf Studio developed the design concept of "Bringing Back the Community" which expresses the strength and bond of our nation, even during a trying time.

We developed a generative visual system consisting of celebratory, colorful particles coming together. Each particles are individually animated, and they gather to form various expressive artworks — a visual metaphor for the unity of community.

One major creative challenge was to figure out a coherent design language that expresses both the unifying theme of the festival, and the individual theme of each city. The design solution of particle systems allows us to experiment and apply creative narration into all design touchpoints, defining individuality and universality of the concept.

Each set of particles is inspired by visual inspirations discovered in the 3 cities, and they follow a unique rule of construction as well as animated behavior to give each particle set a different overall looks and feels, further highlighting each city's individual theme.

---
The particles for Hanoi are constructed with radial symmetry. This kind of symmetry is often found in ornamental details of daily life artifacts in Hanoi (e.g. floor tiles, window gratings, etc.).

---
The constructions of particles for Hue city are inspired by interlinked shapes often found as decorative patterns in the Imperial City of Hue.
---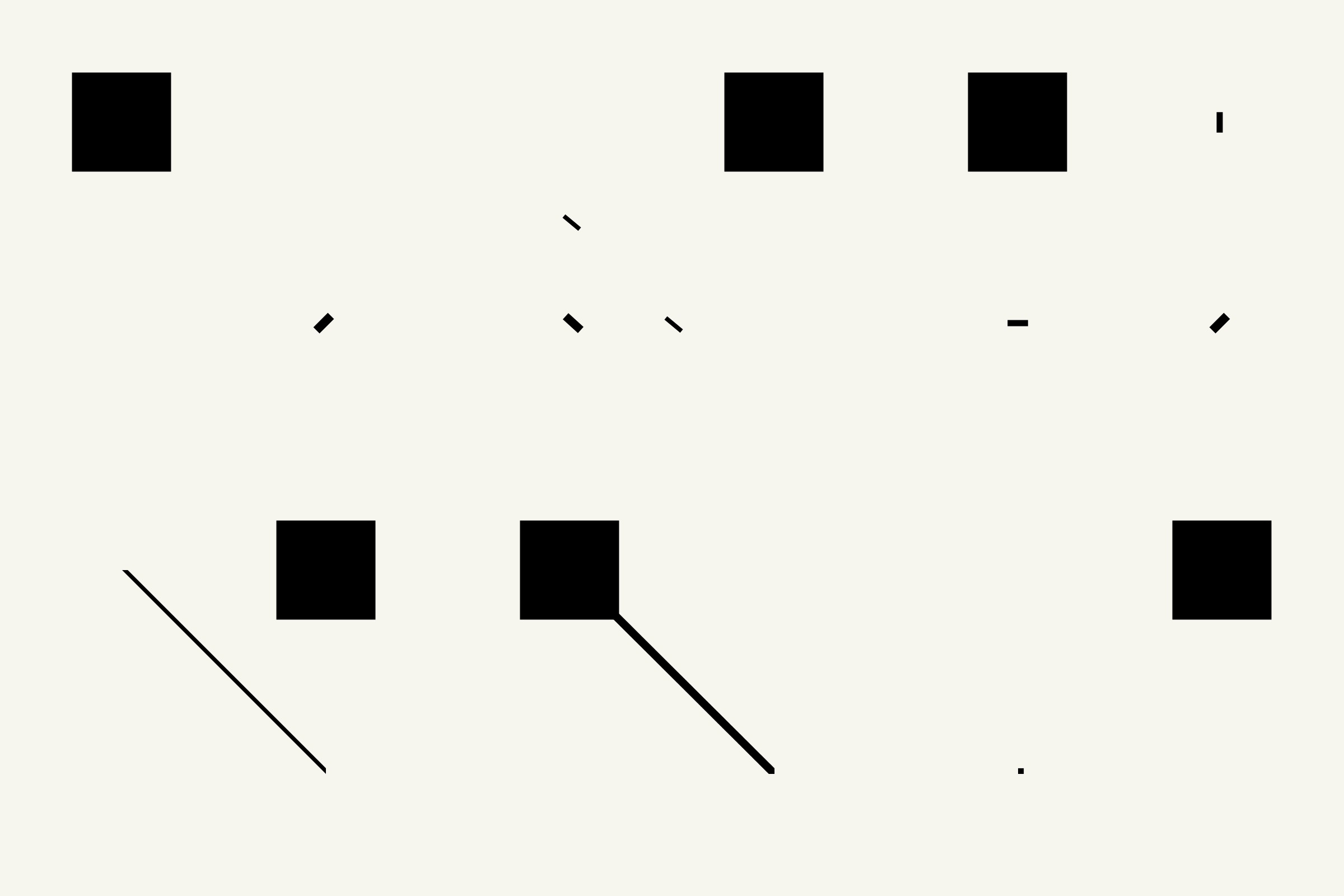 The constructions of particles for Ho Chi Minh City dwells on the idea of moving forward, hence the upper diagonal movement integrated in the animation.

Finally, a combination of the particles from 3 cities are used — with corresponding color palettes — in contrast with the white background, to portray the universal & grounding concept of the entire festival.

We also built a bespoke software to help seamlessly carry this concept into various applications, from digital to analog, taking a plethora of dynamic forms and formats.
The software allows both the design team at Behalf Studio and the festival design & marketing team to generate consistent sets of particles to form an artwork out of any image inputs, while having control over the outcomes with variables including city themes, density, size, etc. The software allows for flexibility, convenience, and complete creative control for any party.
SELECTED PAGES FROM THE WEBSITE DESIGN FOR THE FESTIVAL
INTERACTIVE FESTIVAL BROCHURE
THE FESTIVAL'S BESPOKE DRAWING APP
We installed an interactive display at the closing event, which welcomes participation from visitors. In this installation, a motion-capture sensor is integrated in order to track each motion, then adapt into unique visuals.
These particle-filled renders of the participants embody the "coming together" spirit of the festival — to unify people under the theme of creativity & design.
---
Creative Director
Giang Nguyen

Designers
Minh Nguyen
Anh Nguyen
Phong Pham

Creative Coder

Minh Nguyen

Project Manager
Thu Doan

Producer
Ha Doan

Web Developer
BLANK

Communication Partner
Hanoi Grapevine

Brand Photography
Nelly Nguyen

---